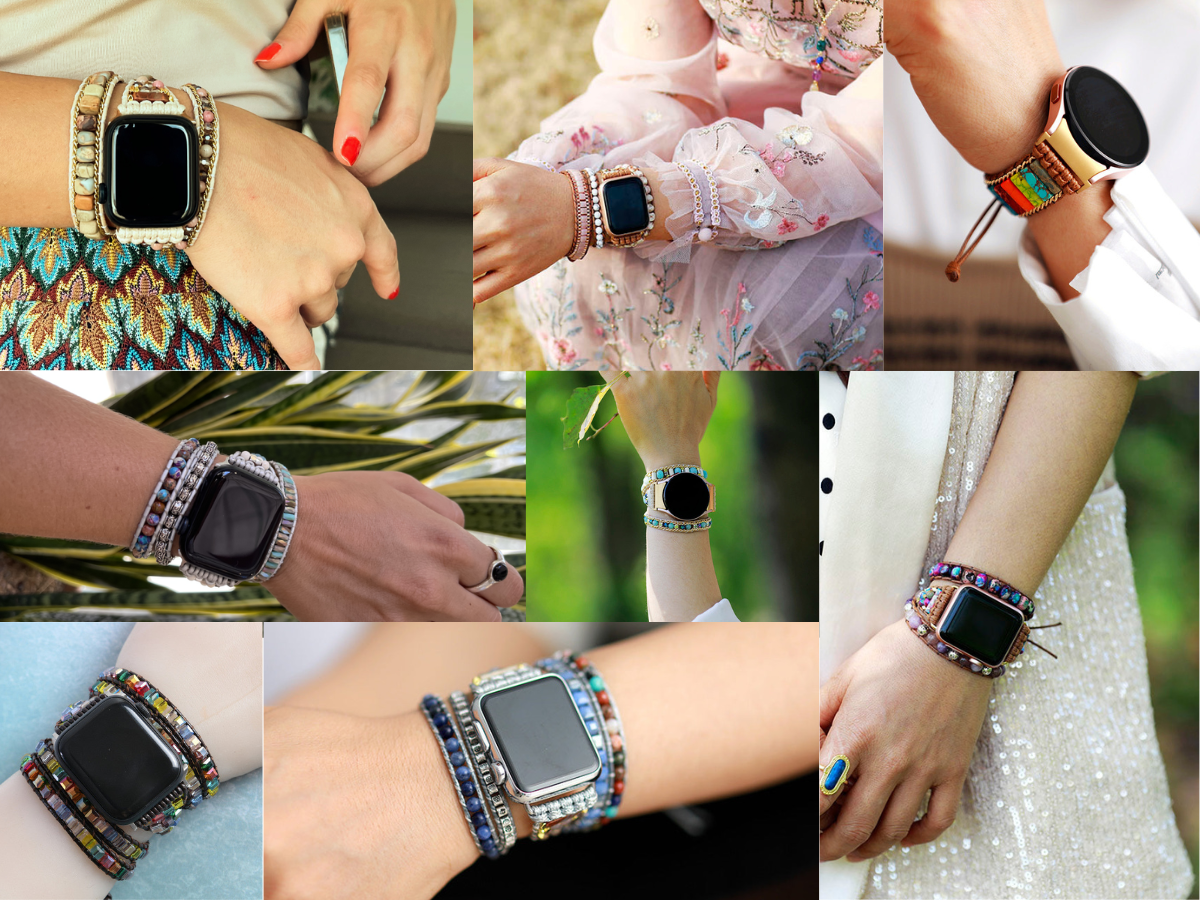 DON'T TAKE OUR WORD FOR IT
Over 100k Happy Customers
Since we started building our lovely community of customers like you, over 100k people have given Ananta Stones products positive reviews. From the bottoms of our hearts, we thank you for all the glowing comments.
Apple Watch 4, 5, 6, 7, SE
FitBitVersa 2, FitBitVersa 3, FitBitSense (Versa 3)
Samsung Galaxy Watch 4 44mm 40mm, Samsung Galaxy Watch 4 Classic 46mm 42mm, Samsung Galaxy Watch 3 41mm, Samsung Galaxy Watch Active / Active 2 40mm 44mm, Samsung Galaxy Watch 42mm, Samsung Gear S2, Samsung Gear Sport, Fossil Q Glazer, Samsung Galaxy Watch 3 45mm, Samsung Galaxy Watch 46mm, Samsung Gear S3 FossilGen5 Carlyle / Julianna / Garret / Carlyle HR Fossil Hybrid Smartwatch HR Fossil Men's Gen4 Explorist HRFossil Men's Sport
Garmin Darth Vader, First Avenger, Vivoactive4 and Venu2.
Garmin Vivoactive3, Vivomove, Vivoactive3 music, Vivomove Apac, Vivoactive3 Trainer, Venu, Forerunner245, Forerunner645, Garmin Move Style and Garmin Move Luxe.
Our Watch Straps are designed to fit various wrist sizes, with options available to match your needs. To ensure a perfect fit, please refer to our sizing guides before making your selection. If you cannot find a suitable size, we offer custom sizing to accommodate your specific needs. Please make sure to check your wrist size before placing an order to ensure the best fit possible.

Click here to see Ananta Stones Sizing Guide
You may send us an email 24/7 at supportme@anantastones.com. Or give us a call +1 (646) 859-5990. Our phone lines are open Mondays to Sundays, 9AM to 5PM EST.